Credentials
Right Results Project Management Ltd was founded by its director, Mark Cockerill, to provide project management support through consultancy or contracting.

Right Results Project Management Ltd is Link-up registered for project management and programme management.
Mark Cockerill (BEng CEng MIMechE MAPM)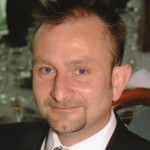 With experience spanning over 22 years delivering new, replacement and refurbished infrastructure projects across all life-cycle stages, Right Results Project Management Ltd founder, Mark Cockerill has delivered projects safely, on time, to budget, at the right quality and to employers' and clients' satisfaction.
Mark is a Chartered Mechanical Engineer and qualified Project Management practitioner and member of the following organisations:
Having worked for Principal Contractors, Consultants, a Project Sponsor and an Investor, Mark has experience in all lifecycle stages of projects and on both sides of contracts.
Mark has:
excellent project management skills, gained by managing a range of projects through the complete project life cycles
first rate communication and interpersonal skills, and ability to influence senior non-technical and technical staff
excellent organisational skills, with the ability to concurrently manage several projects and deliver the required solutions on time and to budget
the experience to develop strong working relationships with clients, stakeholders of varying power and interest, internal staff, large and small consultant and SME's and contractors of varying size and discipline
Mark is passionate to drive change, commercially aware and organised.

Qualifications
Oxford Brookes University – B.Eng Honours Degree in Mechanical Engineering
Oxford Polytechnic – H.N.D in Mechanical Engineering
North Oxfordshire Technical College – O.N.D in Mechanical/Electrical Engineering
Association for Project Management – International Project Management Association (Level D)
Sentinel – Personal Track Safety
City & Guilds – Profile of Achievement in Signaling Engineering Principles for Railway Managers
Training
Mark has attended numerous training courses including:
Health & Safety

Construction Supervisor
Risk Assessments, Method Statement
Confined Spaces
Roles, responsibilities and Risk Assessments
Fire Risk Assessment
Site Waste Management Regulations
COSHH
Working at Heights

Planning
CDM Regulations
Commercial Management
Environmental Awareness
Team Management
Insurance
Right Results Project Management Ltd has policies in place for:
Public liability (£2,000,000)
Professional indemnity (£2,000,000)
Employer's liability (£10,000,000)
Local Community
At Right Results Project Management, we believe it is important to give back to the community and environment that we work within. This is delivered in the following ways:
We source local services and supplies where possible
We are official sponsors of the Banbury Town Councils Banbury Communities Events, Banbury United football team including the Under 15's team and Silverstone Arrows student Greenpower 2015 F24 series electric race car
We donate annually to the Woodland Trust in lieu of posting Christmas cards and paper advertising material